AR-15 Level 1 Nov. 10th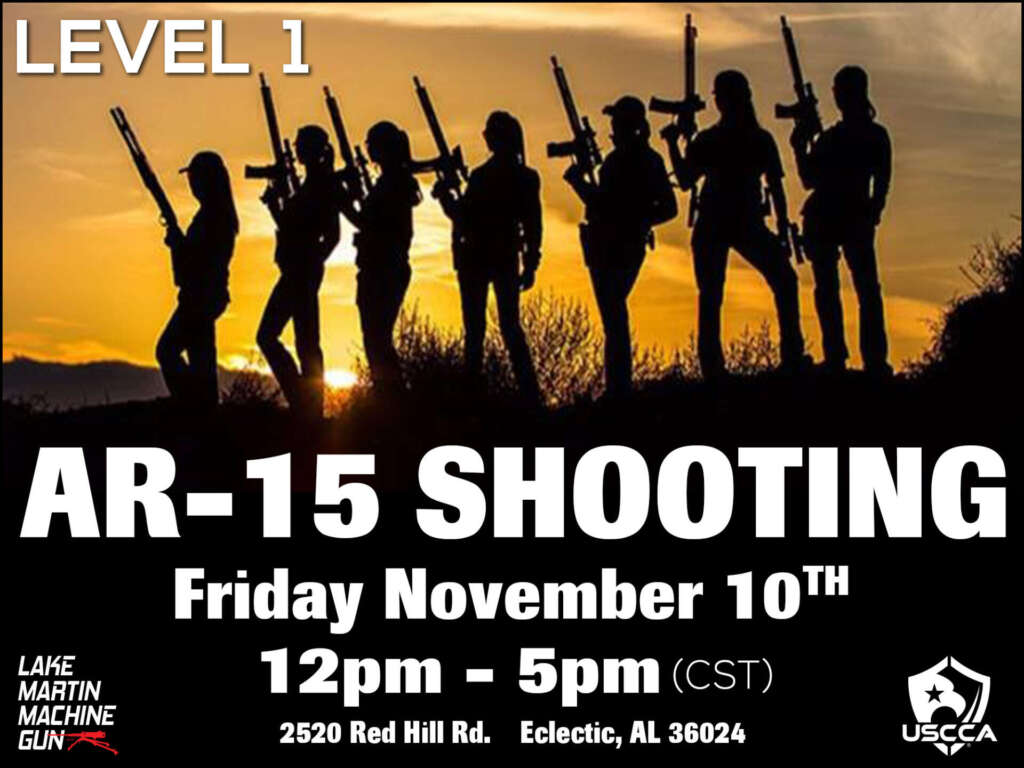 November 10
@
12:00 pm
–
5:00 pm
Class Description
Level 1 AR-15 is 4 hours long with 2 hours in the classroom and 2 hours on the range. We are focused on level setting safety, review of gear, use/operation, confirming zero, fundamentals and drills. This session will prepare you for level 2.
Curriculum Description
Instructor-led range time including safety essentials, confirmation of zero, and use/operation of an AR-15; students will work on drills that incorporate dry-fire and live fire with kinesthetic alignment, mechanical offset (and the application of hold over), along with the balance of speed and precision shooting.
Register Below:
https://training.usconcealedcarry.com/class/ar-15-level-1/b1128024-0b8d-11ee-9538-e618097b640b